made by Bluefirewings
Hiya all
how are my lovely dovely watchers?
First I want to thank you all for your nice comments on my previous journal. I means alot to me
anyway
Like I annouced in my other journal, me and Kristi (
Galaxys-Most-Wanted
) want to open up a contest.
This will be a Designing contest.
You will have to design cub(s) of the pair Nicky x Saiban.
Saiban:
/
Nicky :
Rules are simple.


-You have to draw one or 2 cubs. They have to look like their parents, but still have their own original look.
-They can be of any gender.
- No bases please. ven though it's about the design, I don't like it when people try tow in with art which isn't theirs.
- You can enter more then once
- You don't have to make a journal to join, but if you like to advertise, go ahead!
- accessoires are an option, not a must.


Deadline:
20th December. This means you will have 3 weeks.

Judged by
me and Galaxys-Most-Wanted ofcourse

Prizes:

1st place:
- 3 month sub from Kristi
- 150

from me
- fan art made by Kristi
-full drawing from me

2nd place:
-1 month from Kristi
- 100

from me
- Sketch from Kristi
- Full body shaded from me

3rd place:
- 50

from Kristi
-50

from me
- a doodle from Kristi
- a full body non shaded from me.

if anyone would like to donate prizes, please note or comment me



Entries:
:thumb340355116: by

Sparrow-puff


by S3RVA1

by BettaRae

by FuzzyKitten0

by Madeleneerpen
:thumb340871083: by RiotAE

by Vuhuchenlein

and
by Ebineyflower

by M-WingedLioness

and
by cutetoboewolf

by kiralebia

by Darkicefox12
by MikaWatson

by 2wolfan
:thumb343666632: CraftedCat
sta.sh/0bb3ev5r03z and sta.sh/020y1qnfaacs by Amy1Jade2Wendy3

Thanks for reading
~Catty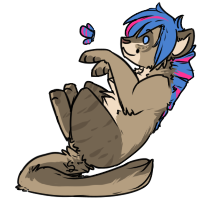 made by Kiocah
My friends















:



:







texture by subtle patterns / skin by

miontre